PDF Furniture
P stands for Personal
D stands for Development
F stands for Factory
PDF is a factory created by a group of skilled people that developed themselves, grew their businesses and became the owners.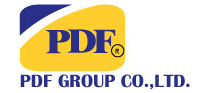 The concept of PDF Furniture was first discussed when friends (now business partners) noticed an absence of well designed, quality, well priced styled furniture available on the Thai domestic market. PDF Furniture pride itself in offering a diverse, quality product range at highly competitive prices. PDF Furniture has a wide range of quality furniture and homewares. Beautiful design that is unique, stylish and timeless.
PDF was formed from the four following companies: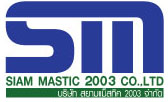 1. Siammastic 2003 Company Limited was founded by Mr Pramote Visetsan who has more than 16 years experience in making kitchen furniture, cupboards, sideboards and built in furniture made from real wood staining, spray painting and plain veneer melamine laminated MDF of high quality.
Projects completed
The Truth Condo, Pinklao

The Latitude Condo, Bang Na

Ruaylanlan Company Limited, Rama 9

Montrara Village, Pattaya

House Shoespoint Village, Pattaya

Tarawadee Village, Pattaya

Grand Regent, Pattaya

Diamond Suite Condo, Pattaya

The Park Residence, Pattaya

Suan Sawan Resort, Pattaya

Jomtien Beach Resort, Pattaya

Thai bali Condo, Pattaya etc

2. Boom Design Company Limited was founded by Mr Chatchawa Phansri who is an expert, for more than 17 years experience, in seamstress and installing blinds wallpapers. Boom Design Company Limited can provide you whether it's a modern, contemporary, themed or traditional style curtains.
3. Naung Siam Furnishing Company Limited was founded by Mr Vised Vessugunmanugul. Custom built in furniture includes all types of wooden furniture with more than 25 years of experience to ensure the highest built in quality.
Projects Completed
Hotels (with a budget of 5-21 million baht)
Maenam Hotel Bangkok, Zanzui hotel Chiang Mai, Tamarin Hotel Trang, Independence hotel Cambodia
Hospitals (with a budget of 8-15 million baht)
Theptarin Hospital Bangkok, Nonthavej Hospital Nonthaburi, Petcharat Hospital Phetchaburi, Mahachai Hospital Samut Sakorn, Nakarin Hospital Nakhon Si Thammarat, Bangkok Hat Yai Hospital Songkla
Restaurants (with a budget of 4-6 million baht)
Zen Japanese Restaurant Central Bang na, Planesta Italian Restaurant Central World, MK Restaurant Jusco Nawamin, Caravan Coffee House Siam Square Soi 3, Amusement Park Seacon Square etc
Showrooms (with a budget of 3-5 million baht)
Vegana Jewerllery Shop Seacon Square, Excellent Gold Shop Seacon Square, Jimmy Shop Silom, Isuzu Dealership 15 branches etc
Condominiums and houses (with a budget of 3-45 million baht)
Boss Mansion Tower Rama 4 Road, S.G. Tower Soi Mahadlek 3 Kensignton Condominim Changwattana Road, Chanisala City Home Pasichalean ML Puamwut Sawadeewat's House, MR Siripong Tongyai's House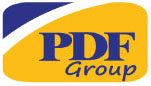 4. PDF Group Company Limited was formed by Mr Dean Kohglang, an expert with years of experience in selling, managing and working experience in large companies such as:
1984-1991 Barawinsor Company Limited, Clothing Department, Sales Manager of Calvin Klein Jeans and Nautica

1992-1996 Barawinsor Company Limited, Clothing Department, Real Estate Manager

1997-2002 Pacific Carpet Company Limited Delllarobbia Thailand, Furniture and Carpet Factory, Sales Manager

2003-2009 Dema Company Limited, Sofa, Carpet Factory and Retailer,

Mr Dean is an expert and has had number of years of experience in the furniture and carpet trade. He knows how to do it perfectly and very efficiently. Customer service is very important to Mr Dean; he strives to make sure customers are completely satisfied with caring and understanding. He believes customers are part of the family. He will ensure that your products are delivered on time and to your exact specifications. He keeps doing that for the last 15 years.

Vice Manager,

Boom Design Company Limited

Marketing plan advisor, Siammastic 2003 Company Limited

Marketing plan advisor, Naung Siam Furnishing Company Limited

Projects completed

-Renovate the Royal Palace of Princess Chulabhorn Walailak of Thailand due to the floods

-The Pulse Condominium, Soi Ladprao 44 (218 rooms)

-Bridge Condominium, Phahonyothin 37 (308 rooms)

-The complete Condominium, Soi Rannam (524 rooms)

-The complete Condominium, Sathon Road (184 rooms)

-The next Condominium, Sukumvit 52 (146 rooms)

-The next Condominium, Sukumvit 52 (214 rooms)

-The colors Hometown, Latprakao (215 rooms)

-Diamond Residence, Sukumvit 52 (50 rooms)

-Diamond Condotown, Pattaya (220 rooms)

5. Mr Paitoon Trikang has more than 15 years of experience in interior design and architect. He is the production advisor of Dema Company Limited. He has extensive experience in the engineering, design manufacturing and quality assurance of all types of furniture products.

6. Mr Piti Puraya is an experient I.T graphics designer of Dema Company Limited. He is one of the members of the PDF Furniture Group. He is a graphics designer assistant.

7. Mr Natapon Hattiam manages the sales department of PDF Group. He has extensive experience for more than 18 years in interior design sales. Mr Natapon has worked in
8. Mr S

anga Wachpaiboon (with more than 26 years on making all types of furniture) on
086 3351619, Email: admin@pdffurniture.com or at 66/58
Tiwanon road, Tasai, Nonthaburi 11000.

From bedrooms, lounge rooms, dining room furniture and outdoor furniture. All our products are backed by a manufacturers guarantee (QC). Our exclusive made to order furniture is designed by us or you the customer and made in our factory so you can buy direct and save. We'll install and deliver everything in the right place from all of your counters and cabinets to your furniture. Take time browsing online through our ever growing range at your own pace and leisure.

We have earned the trust of thousands of satisfied customers by providing dependability and timely service. Above all, we are committed to complete customer satisfaction.
At PDF Furniture, we're always at your service.
Regards,
PDF Furniture Team